We burned all our native plantings areas today. The weather was perfect, the wind was out of the east (away from our house). The ground is still saturated so we didn't have to worry about catching the muck on fire [1].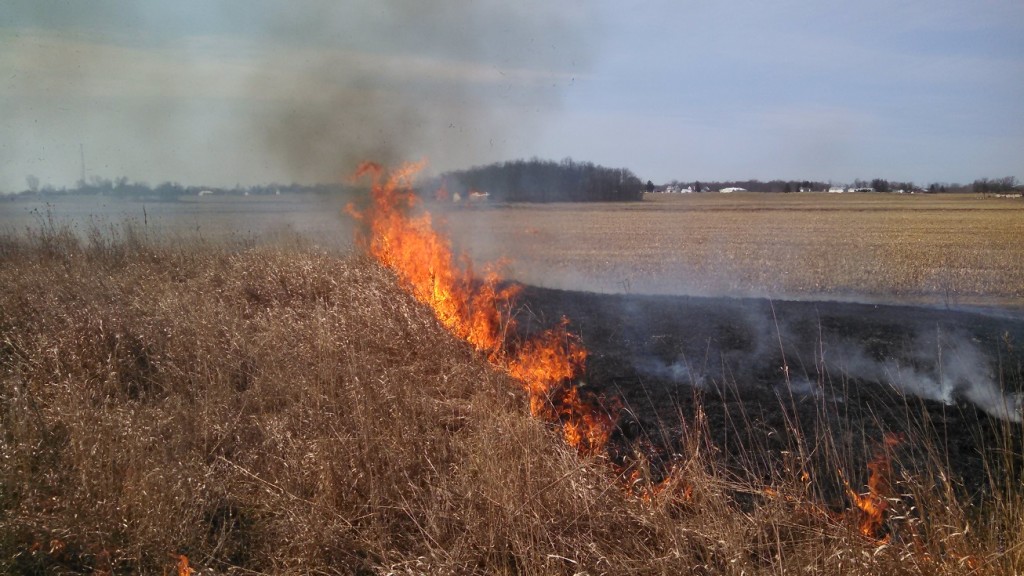 Owen always follows the same path through the high grass. He's trod it down until it's so firm it wouldn't burn.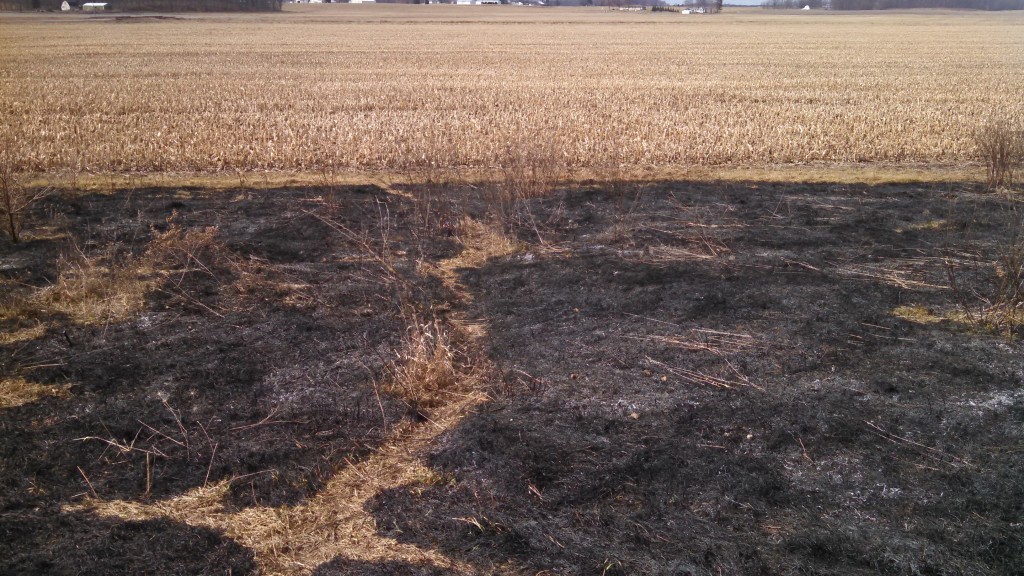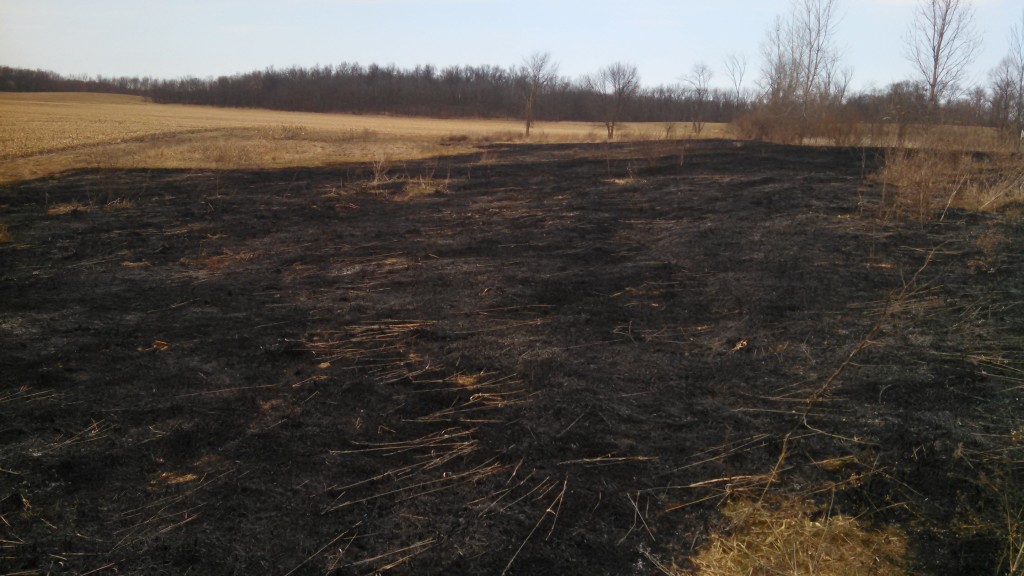 Can't wait to see what does and doesn't come up after burning!
1. The muck is high organic matter soil. It's what they cut into turves and burn in their stoves in Ireland. If you get it burning in the fields that's a bad thing.