Back in 2014 I was the "cover boy" on the Exapta Solutions catalog. I'd emailed the company telling them how much I liked their products. They replied and asked if they could use my email in their catalog, and could I send a picture?
Well, if you know me, you know how I like to draw attention to myself. But for some reason I did in fact send them a picture and I ended up on the cover of their catalog in 2014.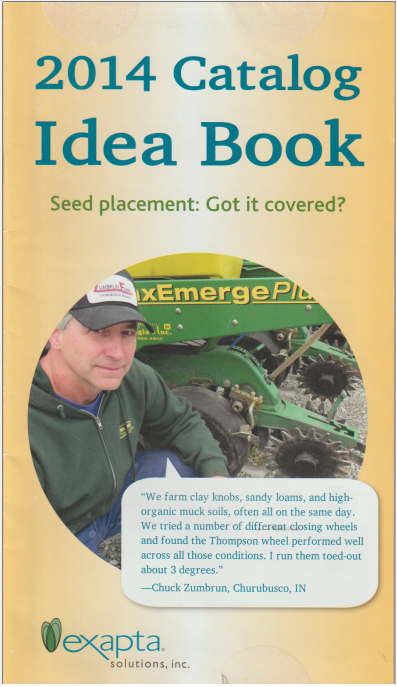 Fast forward to 2023 and I'm reading Facebook and I see this.
What did Kansas Air Seeder Service do? I dug a little deeper and it turns out the folks from Kansas Air Seeder Service are driving around with "14 Words" on the side of their pickups.
I was still in the dark. 14 Words? I looked that up and it's a white supremacist slogan, "We must secure the existence of our people and a future for white children." (Count 'em, 14.)
I immediately replied to this post on Facebook and told Exapta how proud I was, as a former cover boy, to be associated with them. But I thought, sheesh, Exapta is going to get flamed on Facebook over this.
But they didn't. There are 35 comments on their post, and all stand with Exapta.
So many good people.