It was time again for the Day of Pigs, the third year in a row of cutting up half a pig at Christmas time.
Paul, Lisa and I trundled over to Custom Quality Meats on Carroll Road to pick up the pig at around 8 a.m. It was a very nice and big pig, the half weighing in at 113 pounds.
We had the counter ready for action and had the pig in pieces before we could even get the camera out.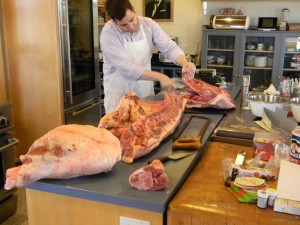 Owen of course was very involved in the proceedings.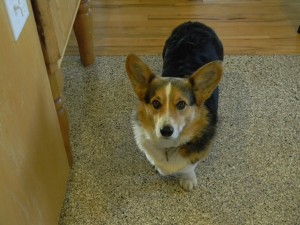 Nephew Tom joined us, and soon we had a 3 man crew on the sausage line.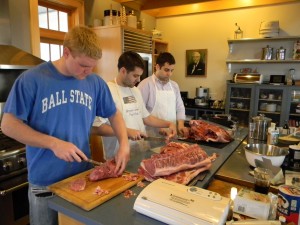 Curing the bacon is one of my favorites parts of this. I love the home-cured bacon.
I did two cures this year. One using maple syrup as a sweetener and the other using the apple syrup I made earlier this year. I'm excited to find out if any of the apple flavor will be apparent in the finished product. The bacon will sit in the cure for a week and then I'll smoke it.
Here's the meat ready to be ground into sausage.
We had enough to make 25 pounds of sausage. We made 5 pounds of 5 different types. Breakfast sausage flavored with maple syrup, breakfast sausage flavored with apple syrup, chorizo, andouille, and Italian.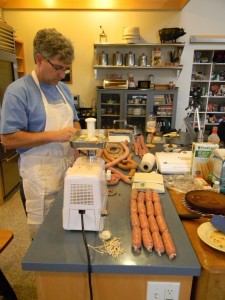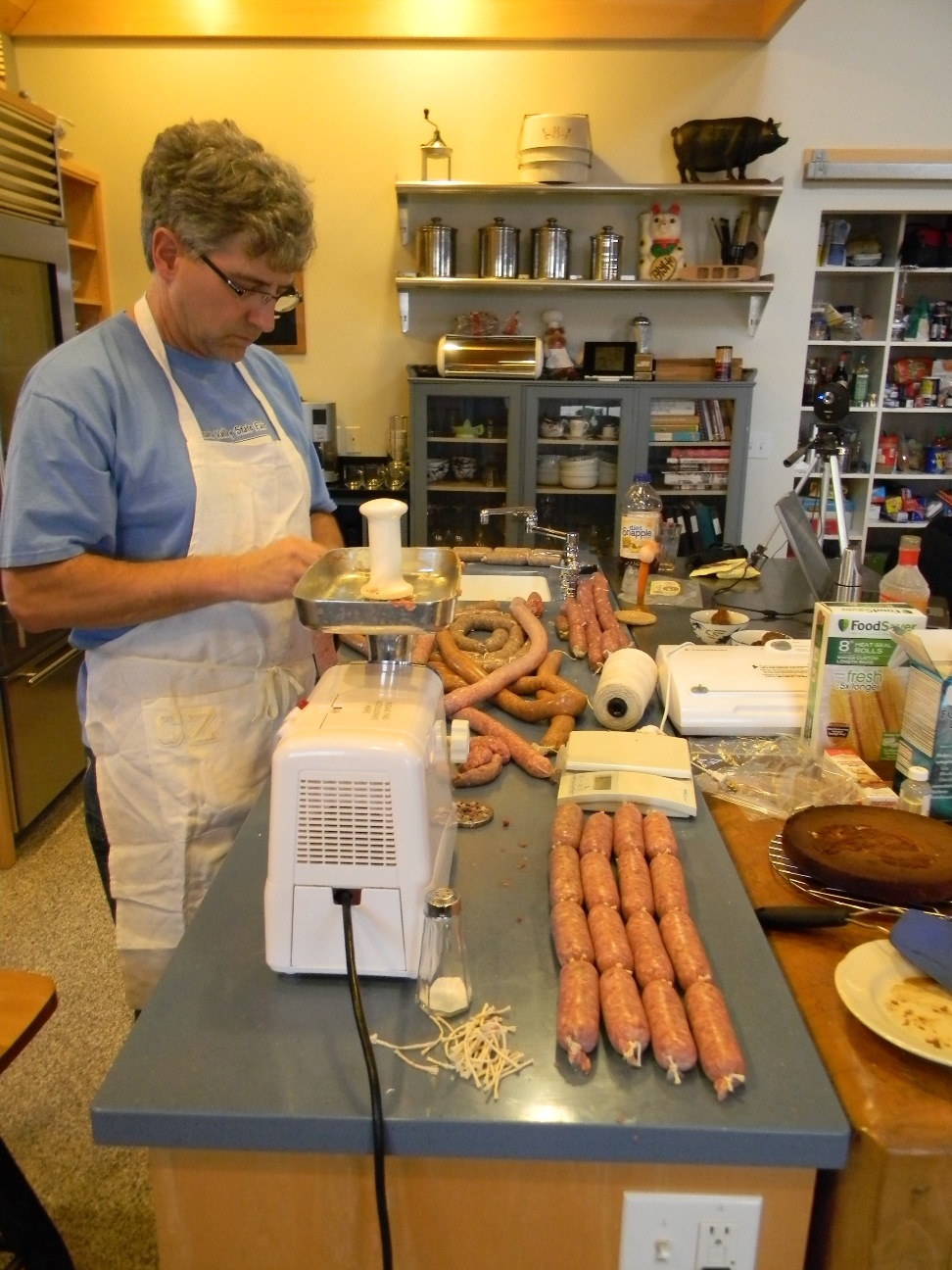 We used collagen casings this year. In year's past we've used natural casings (intestines). The collagen casing are certainly easier to stuff.
I smoked the andouille in my Jay Rosswurm Big Stone Cooking Area using corncobs.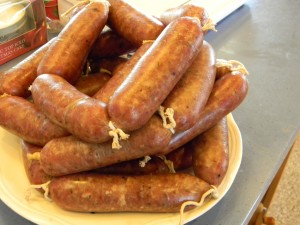 We saved off some of the fat and cooked it down for cracklings and lard.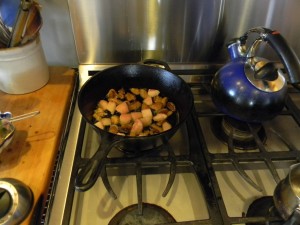 Unfortunately, as I've done before, I burned the cracklings.
The day was getting towards evening and I was whipped. Paul and Lisa on the other hand continued on making cakes for Christmas under the watchful eye of Colonel Sanders.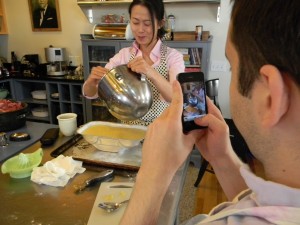 Yes, that's a car shaped cake mold.
Owen chipped on the cake making by eating a custard filling that had been set on the porch to cool. Fortunately he managed to get the plastic wrap off somehow with his nose, instead of eating the wrap too. He got scolded and was very contrite the rest of the day.
That pushed finishing the Day of Cakes to the next day. We cleaned up most of the carnage and finished the day outside melting raclette over the fire and enjoying it on some of our fresh sausage, bread, and vegetables. Owen, back in semi-good graces by this time, got to lick the raclette stone after it cooled.
The day ended well for everyone!