The rain continues to fall, almost 6 inches in the last 10 days, so being it's too wet to plow, and I can't dance, I headed out to Washington DC this weekend to help eldest son Josh refinish the floors in his new condo. Josh isn't moving in until in May, so it was the perfect time to get it done.
I drove out on Friday and wanted to start at 6am on Saturday when Home Depot opened and we could get the sanders. But I hadn't considered practicalities of city life and neighbors both adjoining and underneath. So we started at 9am.
Here's the kitchen after the first pass sanding. You can see how aged the old finish was. Josh thought it was probably the original finish, 24 years old.
That's the edger we rented from Home Depot in the middle of the floor.
Josh is on the drum sander making the first pass in the living room with the 24 grit sanding drum.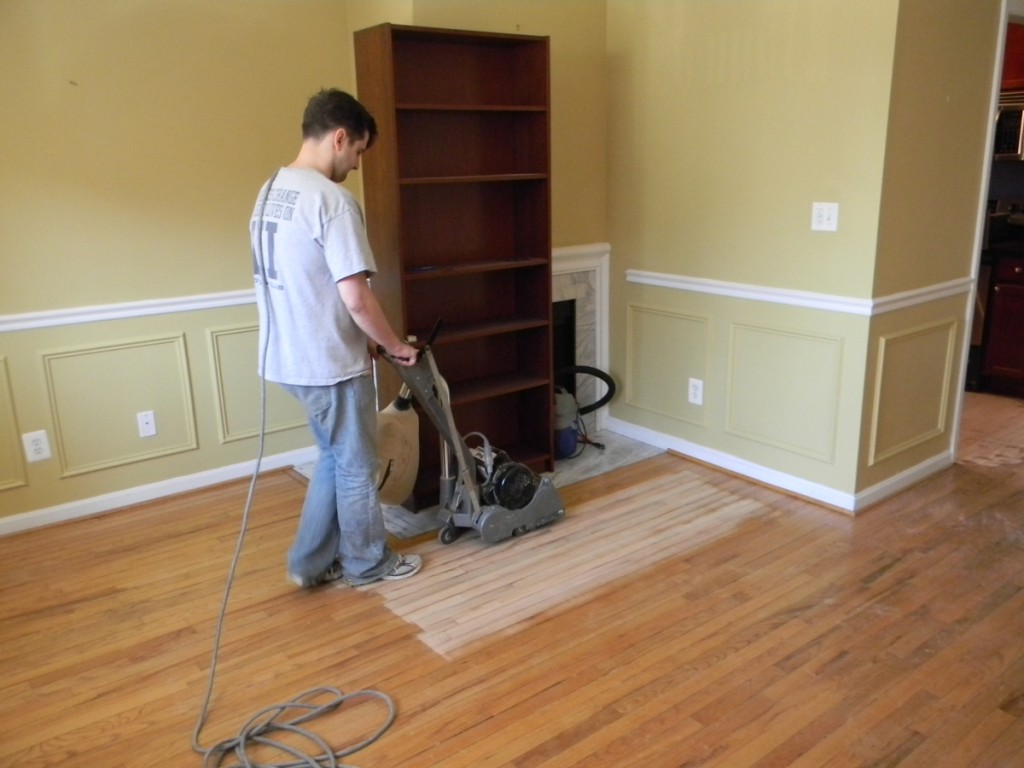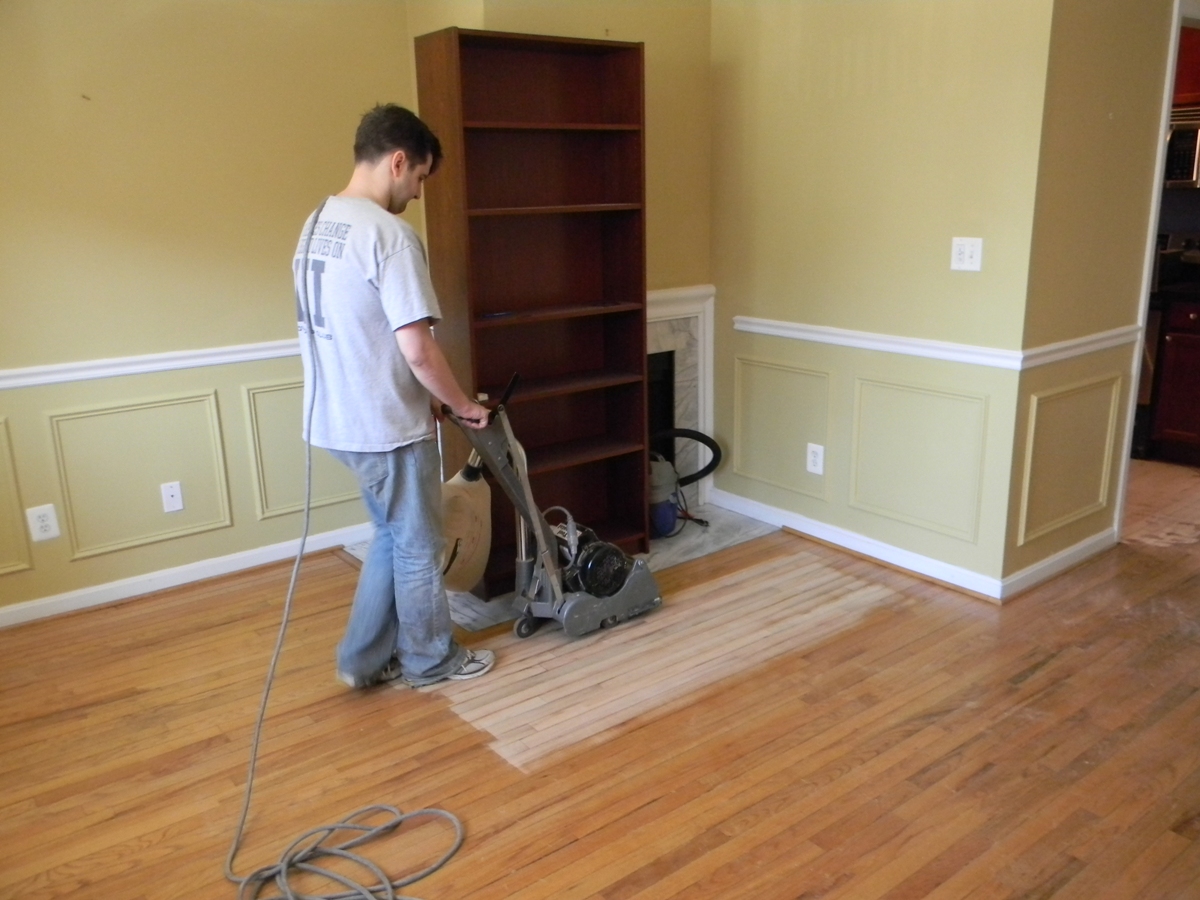 You'll notice the electric cord draped over his shoulder. By this point we'd managed to sand both of the sander electrical cords and patched them with tape.
This is the bedroom after the 1st pass sanding.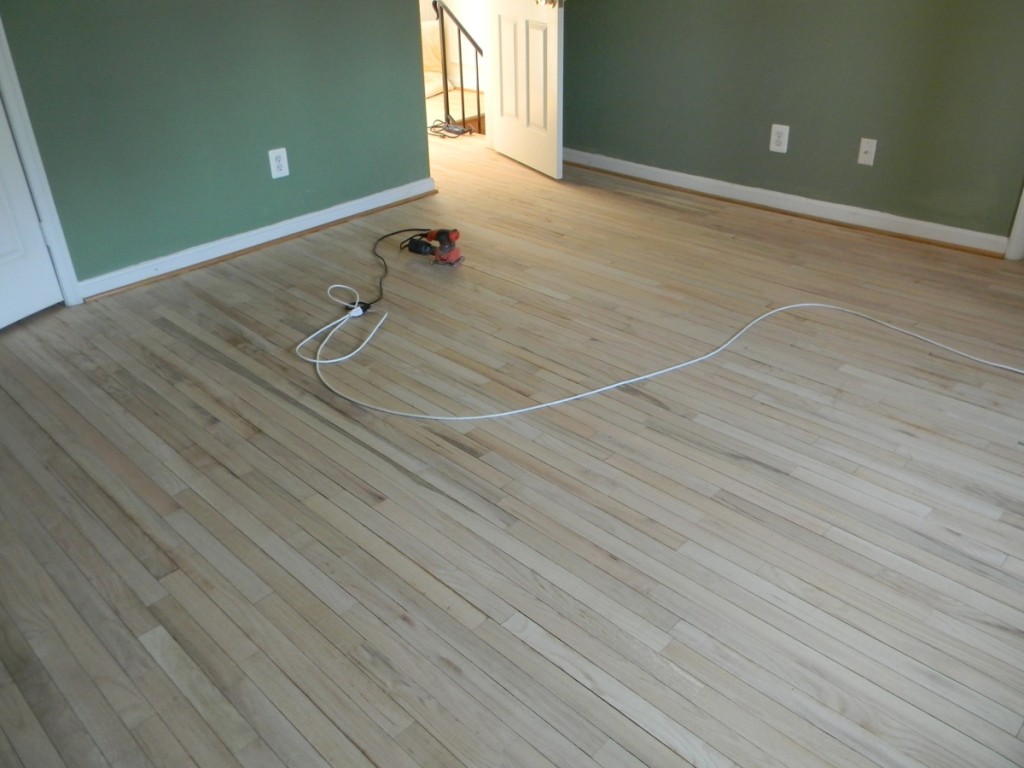 Just gorgeous! The old finish was worn and scratched and stained, but the wood underneath is beautiful.
Looking down the steps after the first sanding pass.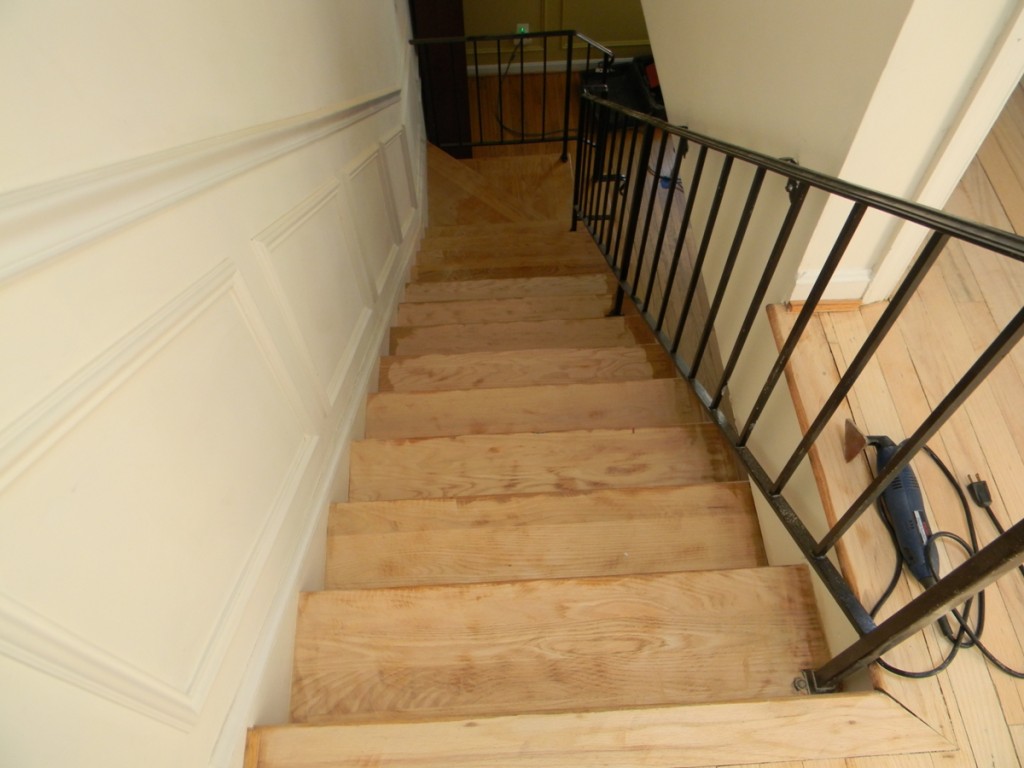 We sanded them with the edger. It doesn't look like there's much it missed, but there's hours and hours of hand sanding left there.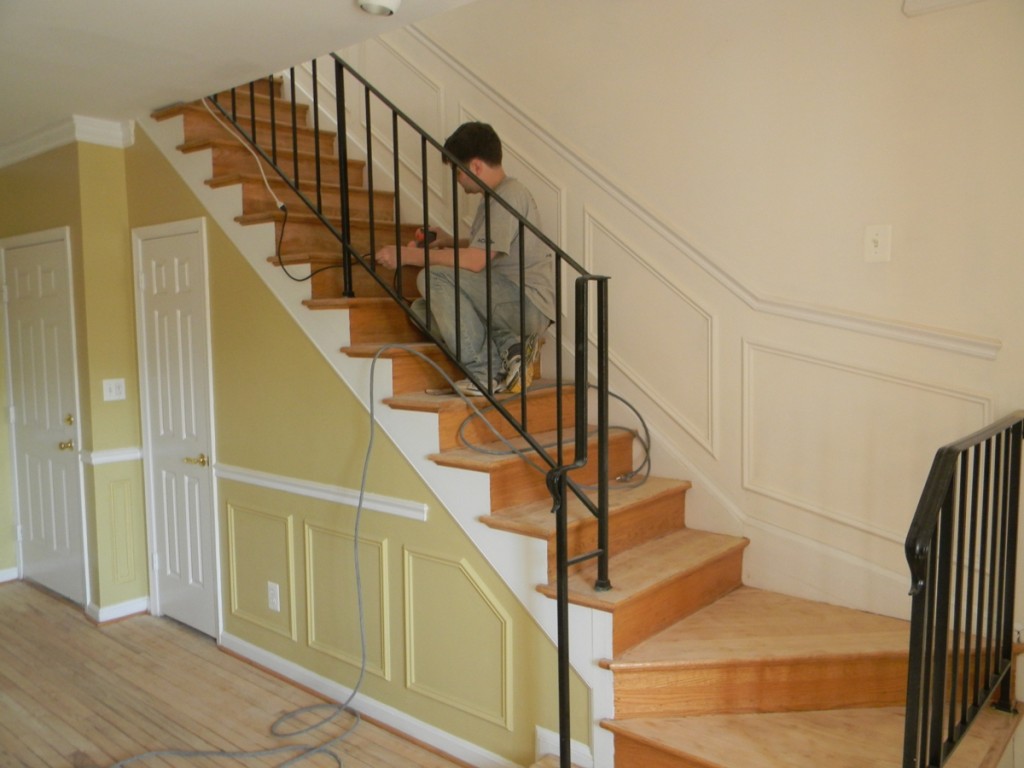 Josh is working on the spots the edger wouldn't reach with my pad and mouse sander. A few minutes of hand sanding gave you a deep appreciation of the contractor quality sanders we'd rented from Home Depot.
Here's the living room floor after the final sanding. We did 3 sanding passes with finer grit drums on each pass.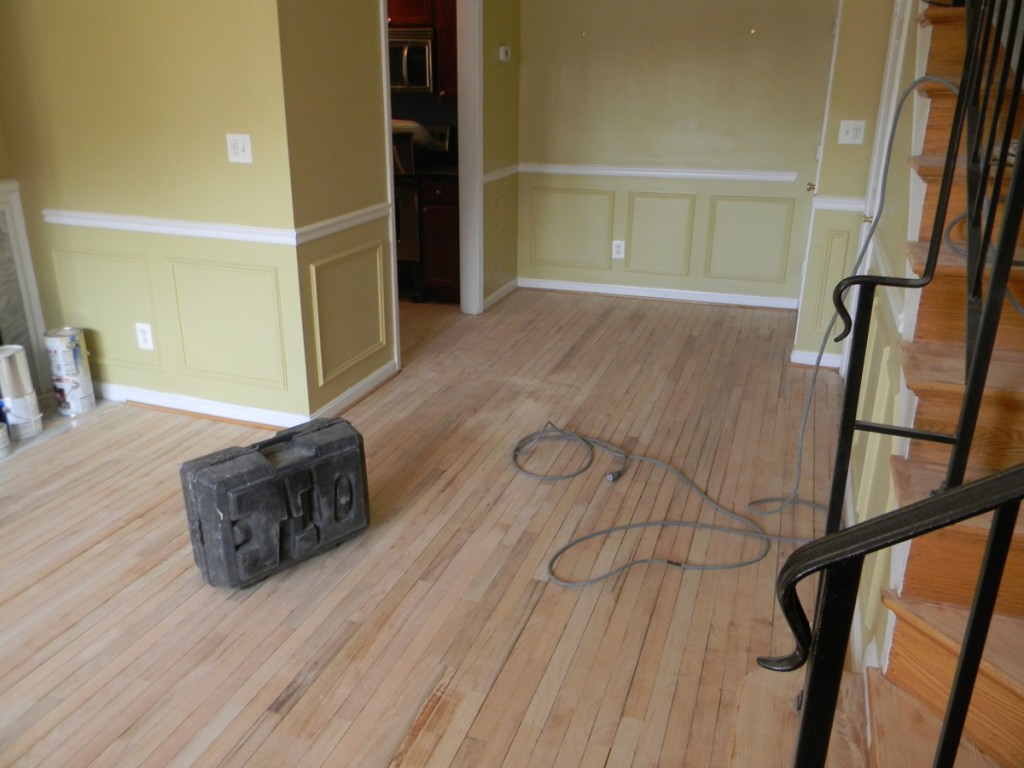 There's still lots of dust to clean up. We vacuumed it, wiped it all down with rags soaked in paint thinner, wiped it with a swiffer and then a tac rag. And then did it all again.
The jugs of finish all contained dire warnings about planning your application so you have an exit. We took heed.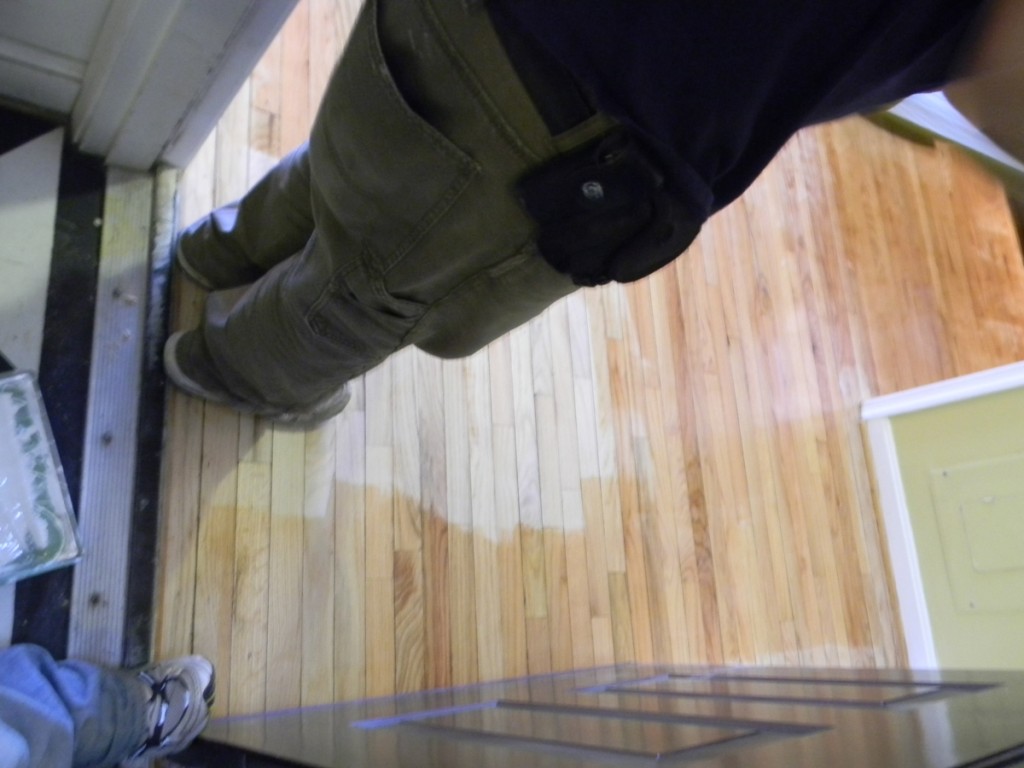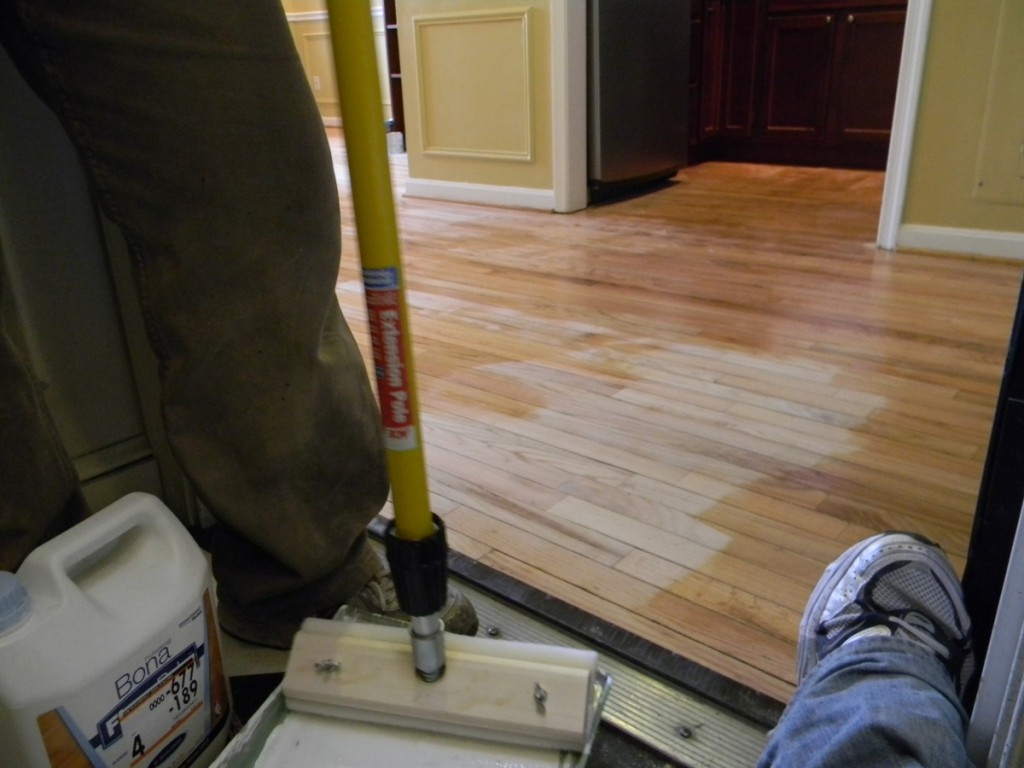 Josh is holding the door open with his foot so I can do the last little bit of the first coat.
After the first coat of a water-based polyurethane it's starting to look good.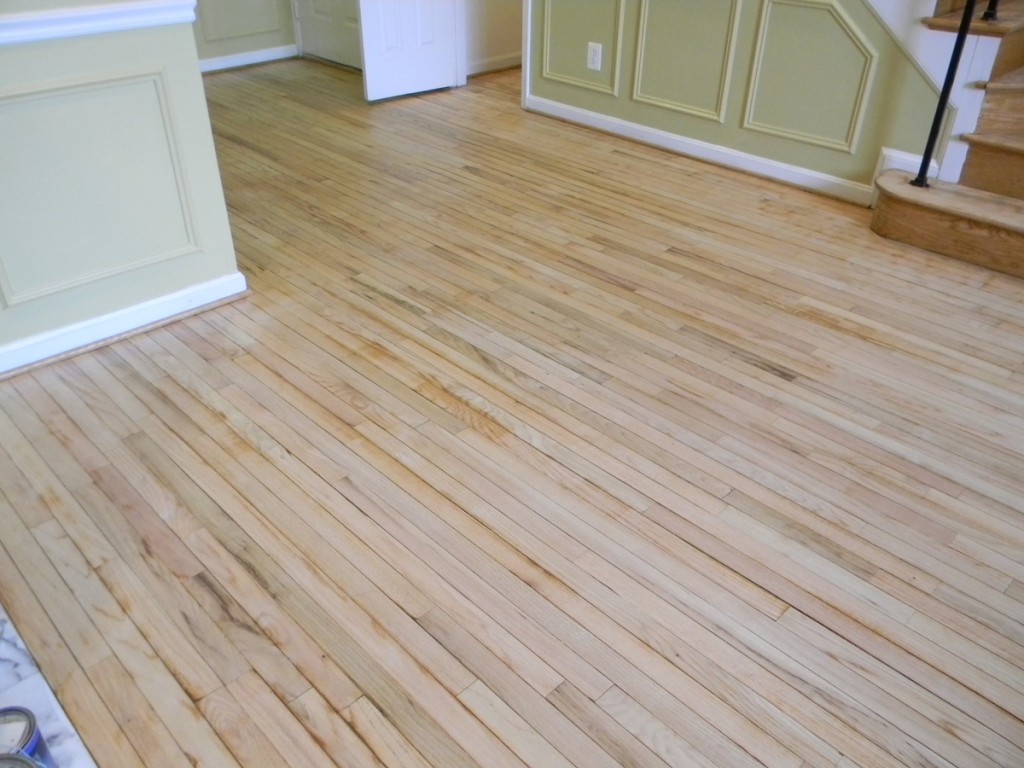 With the second coat we're really starting to get some depth and shine.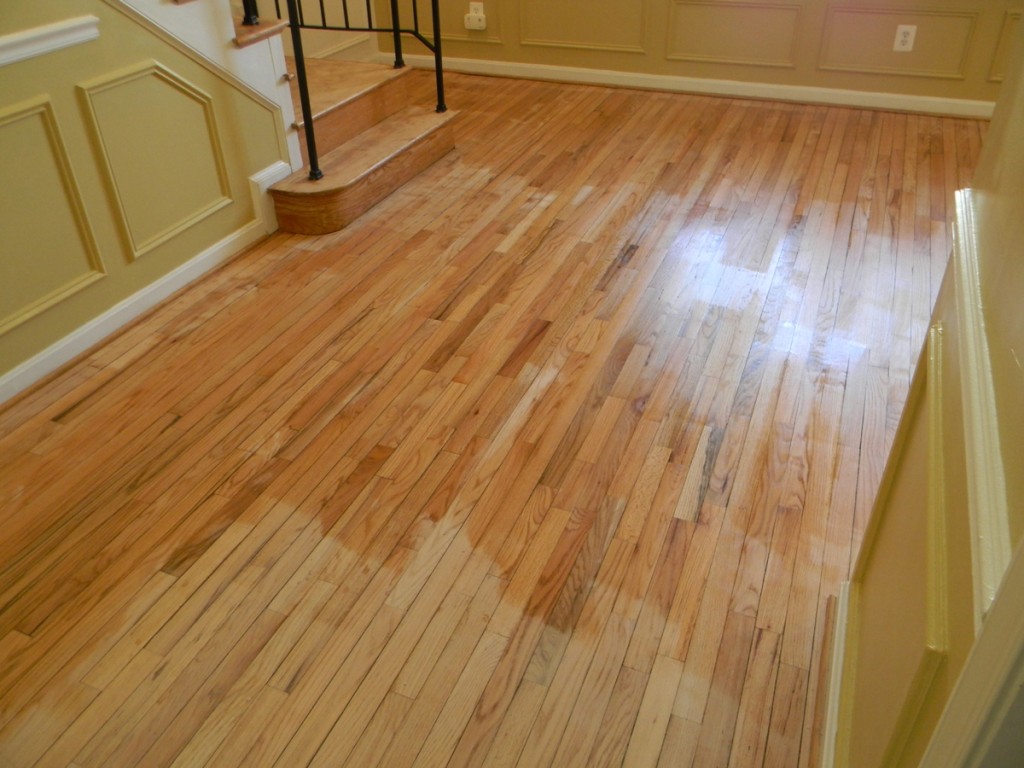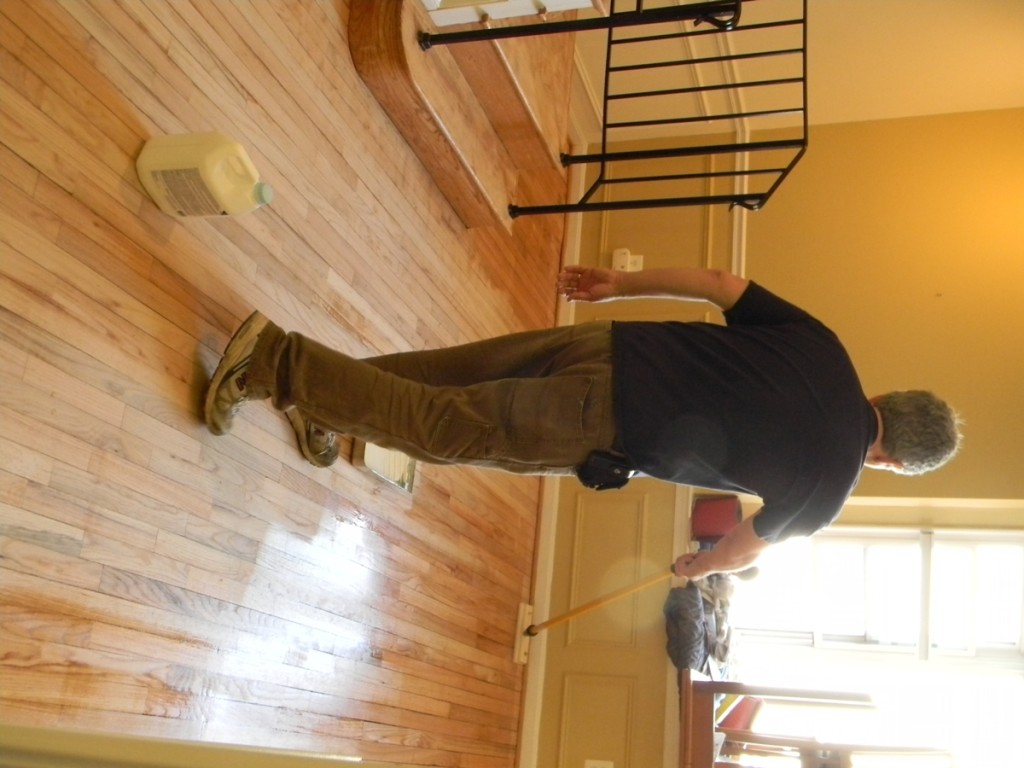 If you're from around here[1] you'll recognize I have a Leatherman in that holder on my belt. I quickly realized that, unlike around here, a Leatherman is not a common fashion accessory in Washington DC.
The last coat is going on here. I managed to step in the part Josh had brushed in along the edges, so I took my shoes off and finished the rest barefoot. You can see that 3rd coat is really getting a rich, deep gloss.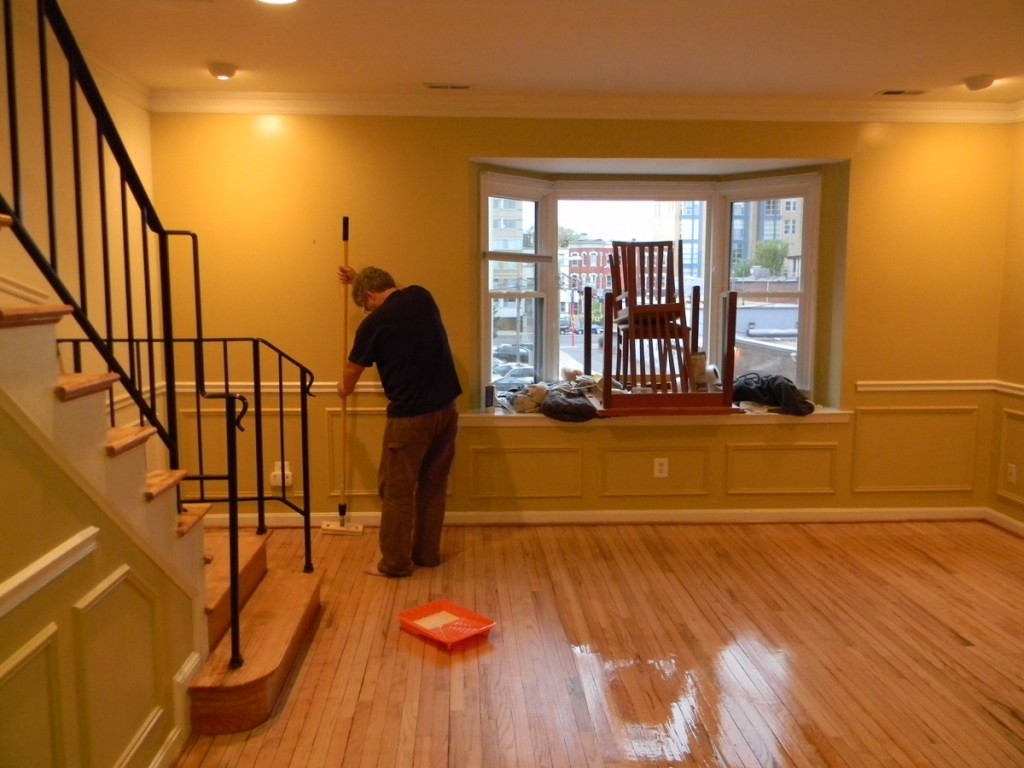 Home Depot[2], we couldn't have done it without you!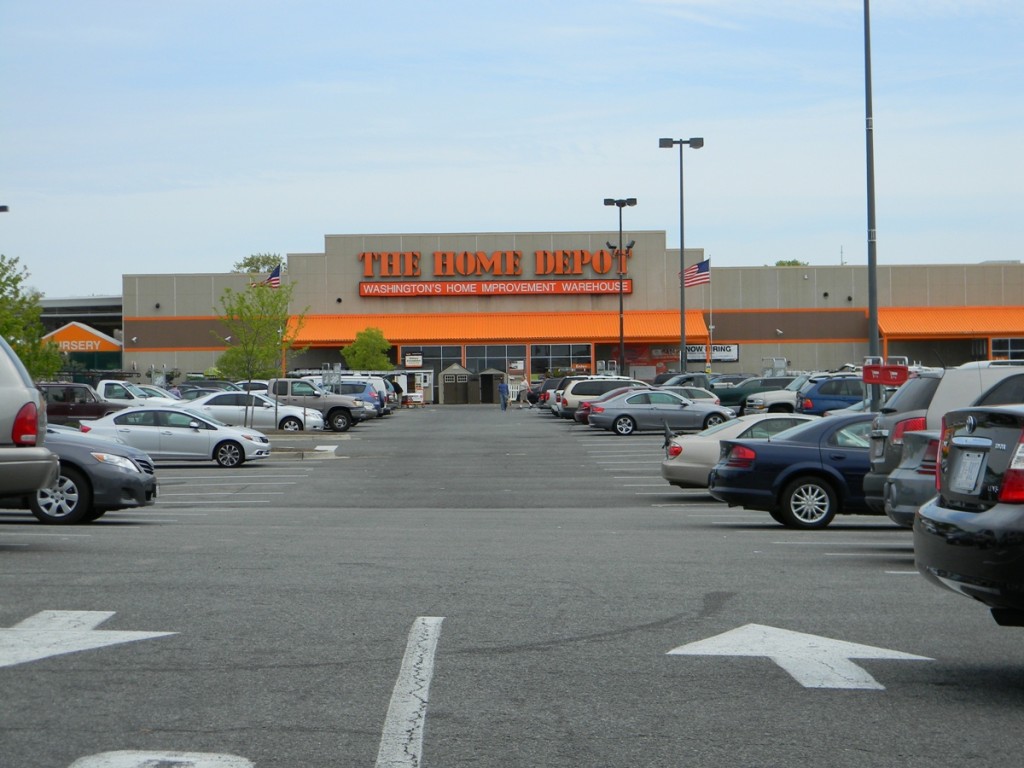 ---
1. Hillbilly Heaven.

2. Zumbrun.net as always is totally commercial-free. We received no consideration from Home Depot for this post.