My sister Anne was home last week and brought us a bottle of 'Josh' wine. Named, apparently, after my eldest son.
We took Josh over to Lana's house for a quiet dinner of posole and pineapple upsidedown cake.
Anne and I posed with Josh.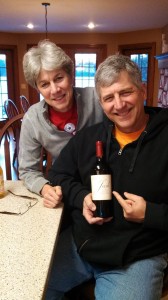 And then Lana posed with Josh.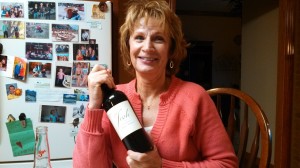 Awww, I used hold little Josh just like this!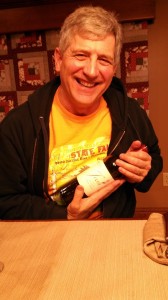 Well, not just like that. I cradled his head, I didn't wrap my fingers around his neck. Not very often anyway.
And then being unsentimental we poured Josh right out.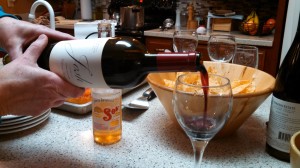 Josh looks mighty fine in a glass.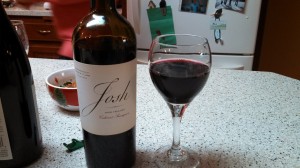 You know things were going downhill fast when we got Gary and Debbie to pose with a rapidly depleted Josh.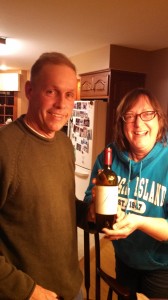 And we may have hit bottom here, with Tom doing… posing… well… something…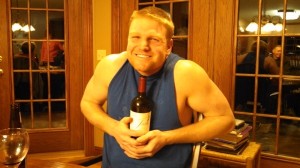 All good things, including Josh, must come to an end.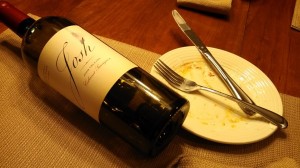 And bye bye Josh's friends.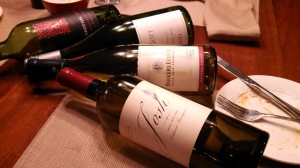 You can never go wrong spending an evening with Josh.