This morning I went to the opening day for the Columbia City Farmer's Market. I came home with greens, ramps, miner's lettuce, Claytonia perfoliata, and a loaf of crusty bread. Tonight I whipped that into an almost entirely locally grown meal.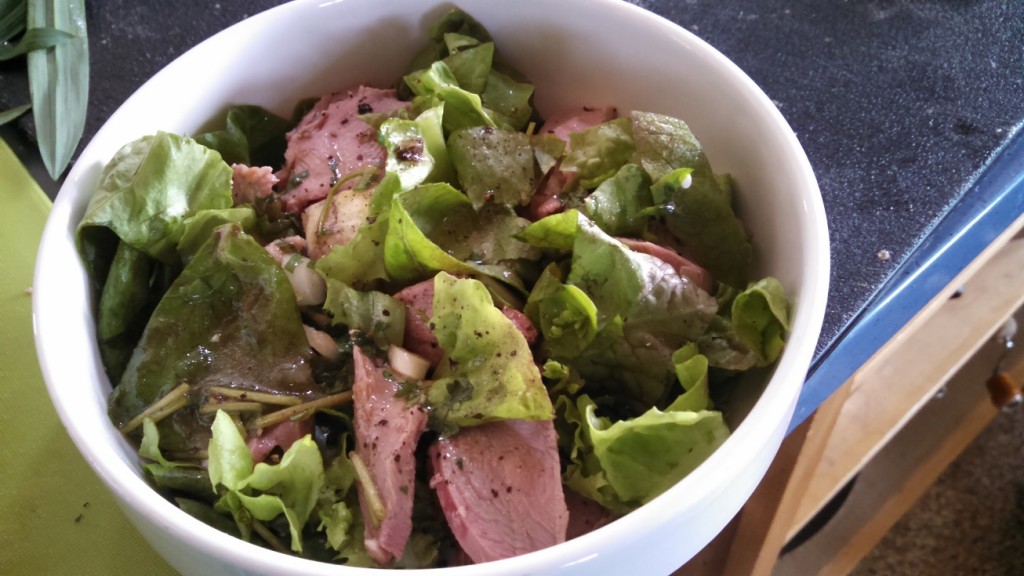 I had a whole Maple Leaf Farms duck in the freezer. I thawed that out and smoked it in the Jay Rosswurm Big Stone Cooking Area with some cherry logs cut from our farm.
I made that all into a salad topped with an orange vinaigrette. The oranges were probably picked by slaves and trucked 1,500 miles. I should've used the apple cider vinegar I made.
Oh well, it was tasty all the same. The duck was rich, fat, and smoky, the greens were bitter and fresh, the ramps pungent, and the vinaigrette cut it all with its sharp and bright acid.