We were planting soybeans today into a field with a beautiful cover crop of cereal rye. We planted the rye last fall. It grows until winter sets in, then goes dormant and begins to grow again in the spring. By late May the rye is 4 feet tall. The rye keeps the soil from eroding and takes up nutrients from the soil. When we plant the rye dies and returns those nutrients to the soybeans.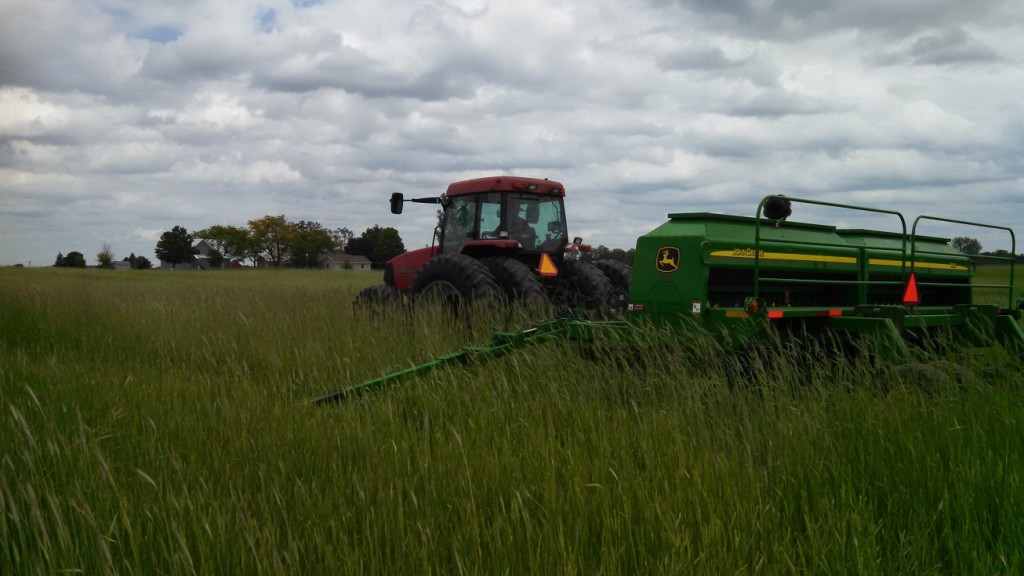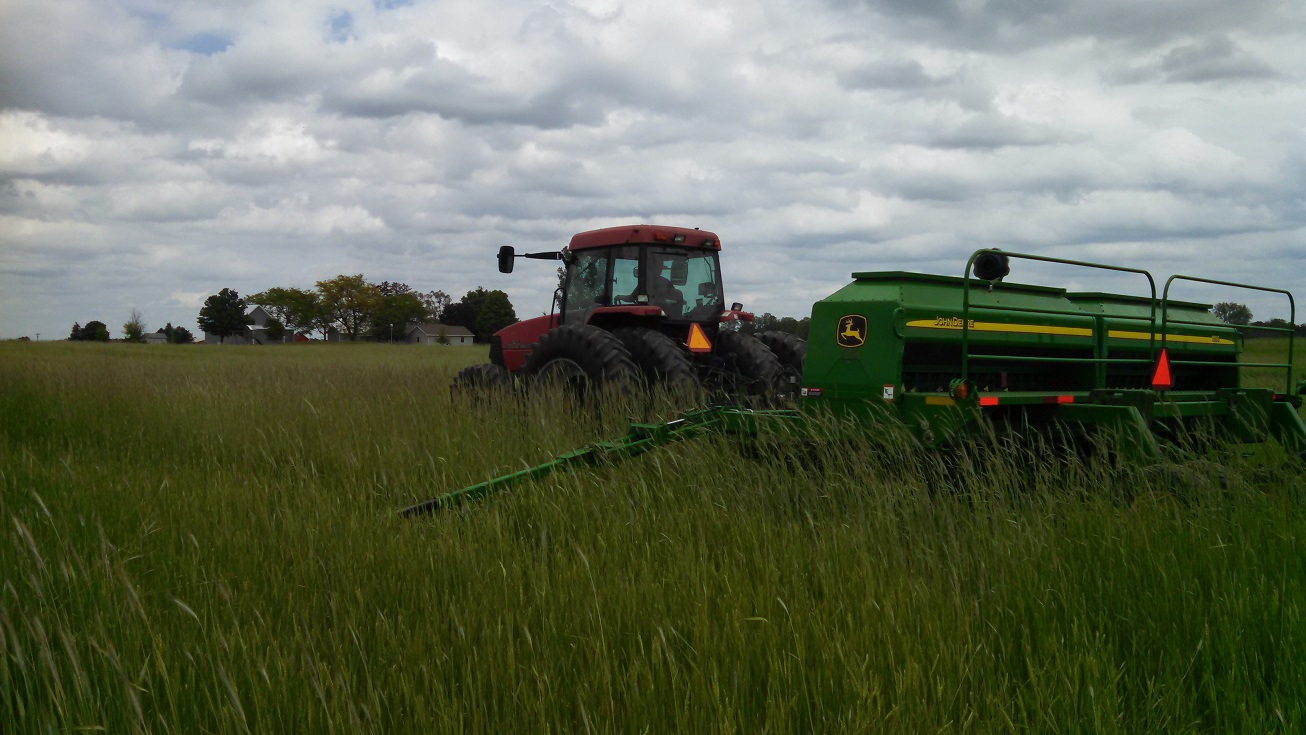 We just plant right into the living rye. The rye roots make the soil crumbly and soft, perfect for planting.
This side of the field has been planted.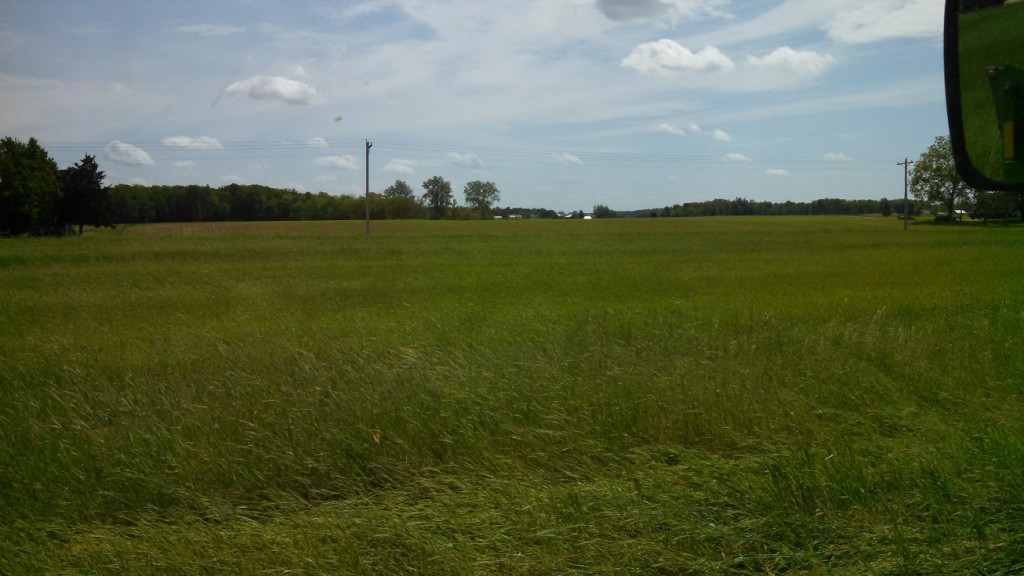 And this side hasn't been planted.
That's what we're after, to disturb the soil as little as possible. Walking over the planted field it just looks like we drove over the rye and knocked it down. But if you dig in the soil [1] you'll find soybeans an inch deep in loose crumbly soil.
Running over the rye kills most of it, a very light application of herbicide will finish off the rest. Dead rye is straw, the same thing you'd use to mulch grass seed when you plant a new lawn. It serves the same purpose in our fields, as mulch it holds moisture and smothers the weeds.
Ray Archuleta, a government conservationist, says, "A tilled field is naked, thirsty, and running a fever." When you till a field you leave it bare to erosion from wind and water, you dry it out, and you burn up the organic matter in the soil.
Planting into a field of rye is planting into a field that is healthy and bursting with life. And clothed:
"Consider the lilies of the field … even Solomon in all his glory was not clothed like one of these."
It's that beautiful.
1. As I do, obsessively.