It sure is pretty to be out in the fields as the sun goes down.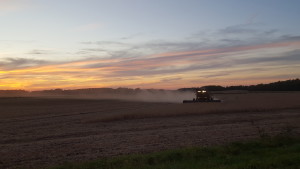 But I sure hate to run at night.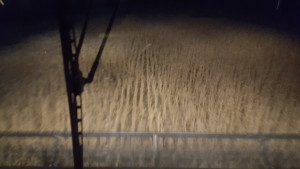 You can just see a little bit in front you. You can't see the edge of the field, or where the truck is parked. A lot of the time you detect problems by looking at the pass you just made to your left or right. You can't see that previous pass at night.
I'm a dawn to dark kind of guy. I like to be home at night.