Queen Elizabeth, famous for her corgis, had a photograph taken of them for her 90th birthday.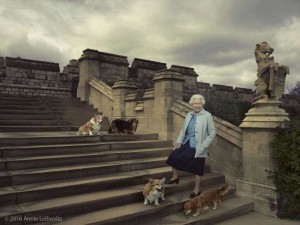 It's not my 90th birthday, but I thought a picture of our corgi was in order.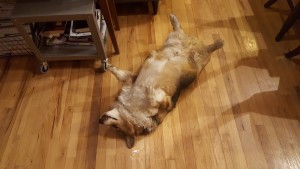 I'm hoping the Queen sees this and wants to come to visit. I'm also hoping that Annie Leibovitz, who took the pictures of the Queen, sees this and wants to hire me to take pictures for her.