Well, not exactly a trip to New Orleans but we celebrated Mardi Gras in style on Skunk Hill.
Champagne (prosecco, actually)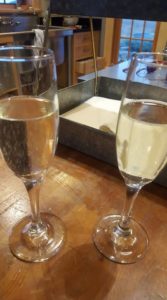 Then as we call it, "Fish, Debbie Style." Pan fried fish with a dusting of cajun spices and a generous dollop of meunière sauce. Add a side of creamy seafood dirty rice.
And because we're letting the good times roll we topped it off it with sweet potato pecan pie.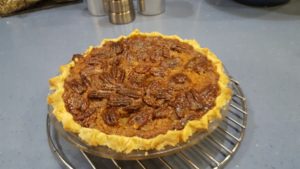 I like to end these posts with a wry, yet poignant comment, but tonight I'm just enjoying the good times with my beloved.