Debbie works at Arbor Farms Nursery [1] and every year they have a company party to celebrate Christmas and the end of another nursery season. They do a white elephant gift exchange and this year I was lucky enough to get a good gift, a basket of Burmese goodies from one of Debbie's co-workers who's married to a Burmese man.
One of the items in the basket was something called Cake Mout Chout which was described as a dried butter cake to dip into tea or coffee. It was cold and dark and windy and snowing this morning, so I thought it would be a good day to dip some butter cake in tea.
I got the package out and noticed something on it I hadn't seen before.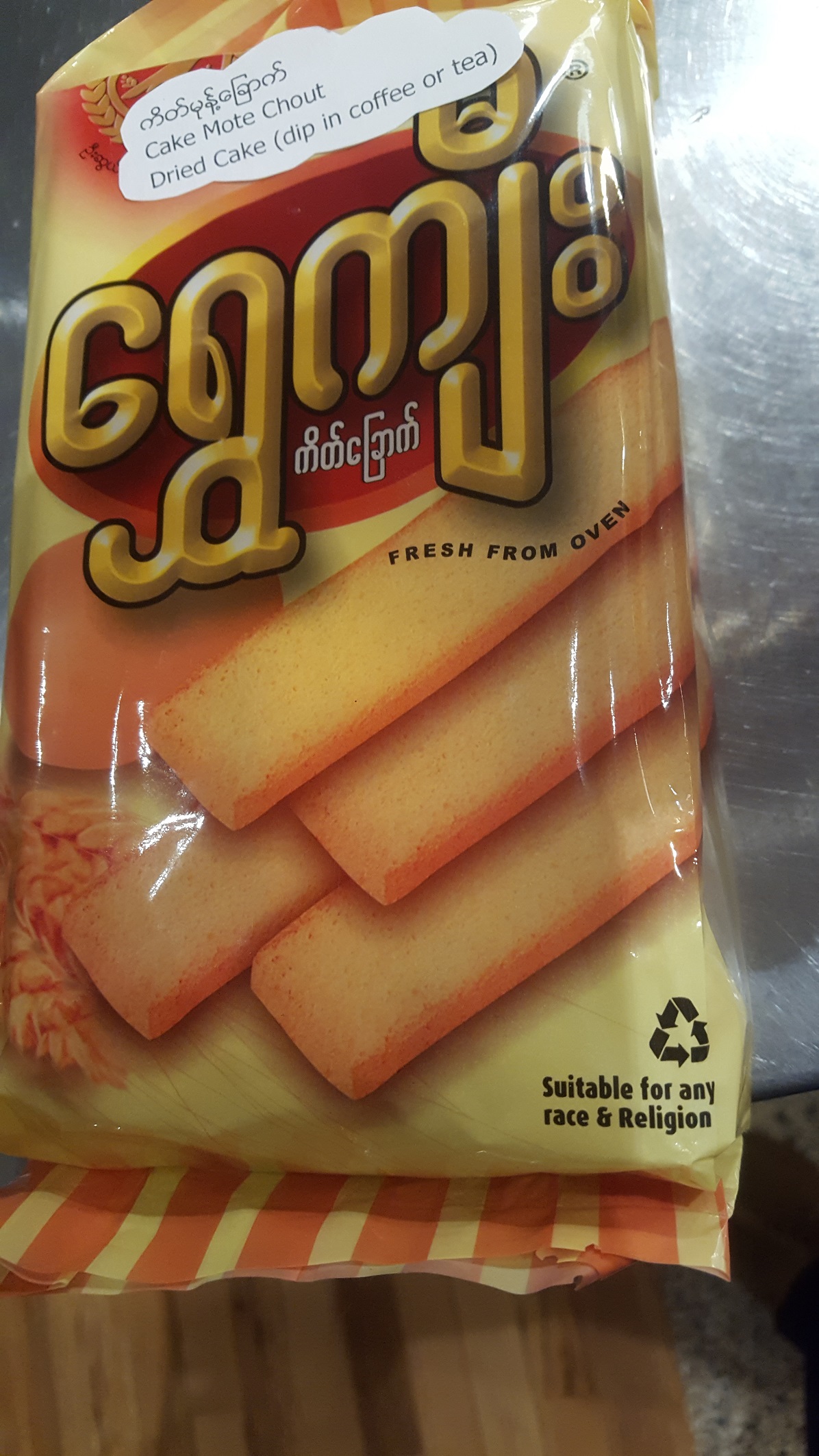 Down at the bottom right it says "Suitable for any race & Religion."
"What a nice sentiment," I thought, "what a good idea to think about to start my day." Oh, I know what they mean, it's kosher and not made with lard. But in these days when I can barely stand to open the newspaper in the morning I chose to see it as open and inclusive, a gentle greeting for my day.
Our country seems off the rails, there's so much hate and bigotry and misogyny and religious persecution that seems to have become mainstream and acceptable. But I don't believe that will last, I believe some day, some day soon, America will be a place that fulfills its promise, a place "Suitable for any race & Religion."
1. Plants, not children.