In 2009 I bought a Super M.
My Dad was old and sick in 2009 and about the only thing in life that interested him was farming. The first new tractor he ever bought was a Super M, back around 1953. I came across one along the road with a "For Sale" sign on it and I thought, "Dad would like that." So I bought it and brought it home.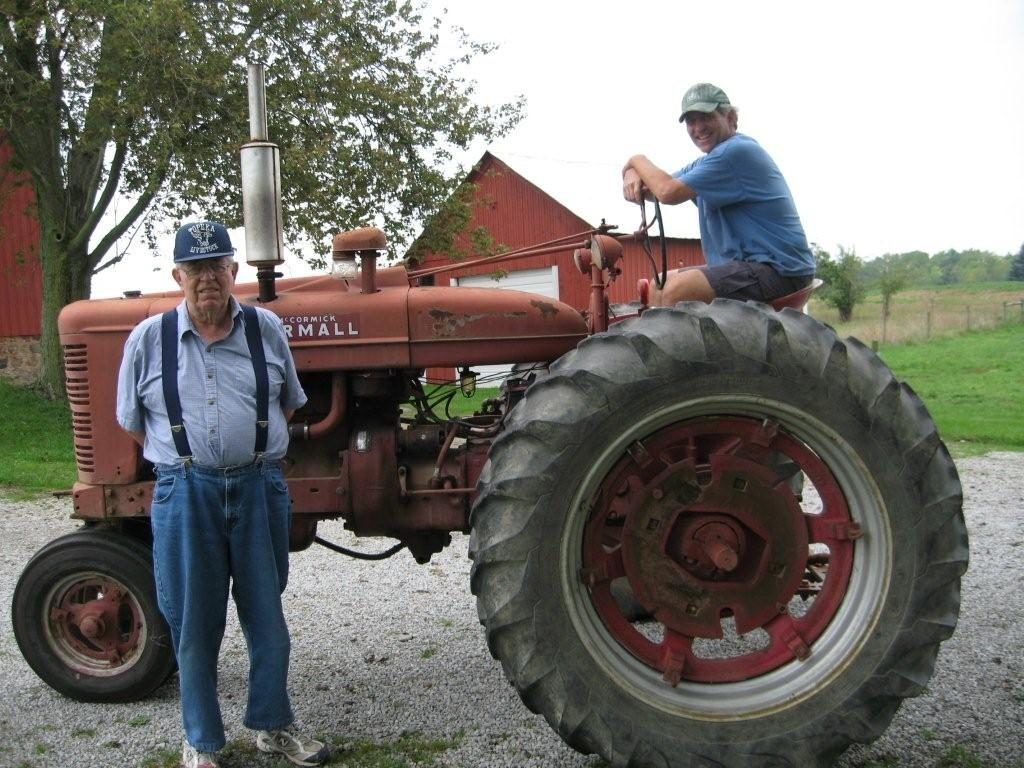 Those old Farmalls have a very distinctive sound. You start one up and you know it's an M or an H. Dad once told me he'd been the equivalent of around the world 3 times on a tractor at 3 mph [1]. Most of that on a Farmall M.
I'd fire that M up and drive it around the farmyard and Dad loved it.
Fast forward to 2012. Dad is really sick by this time and has moved to town where he can get better care. The Super M is languishing in the shed. I'm trying to keep the production machinery running and I just don't have the time to keep the M going.
Late in 2012 I see this post on newagtalk.com. [2]

And I replied: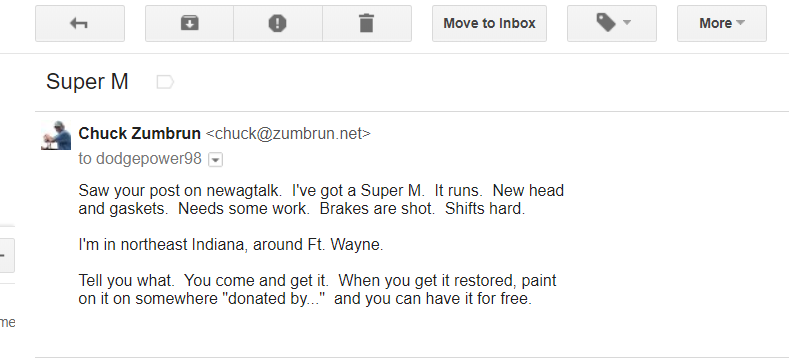 And the rest, as they say, is history. Randy came and got the tractor. They pull all over the Midwest raising money for breast cancer research. And despite putting endless hours of labor and many, many dollars into making my old beat-up Super M into Super Pinky…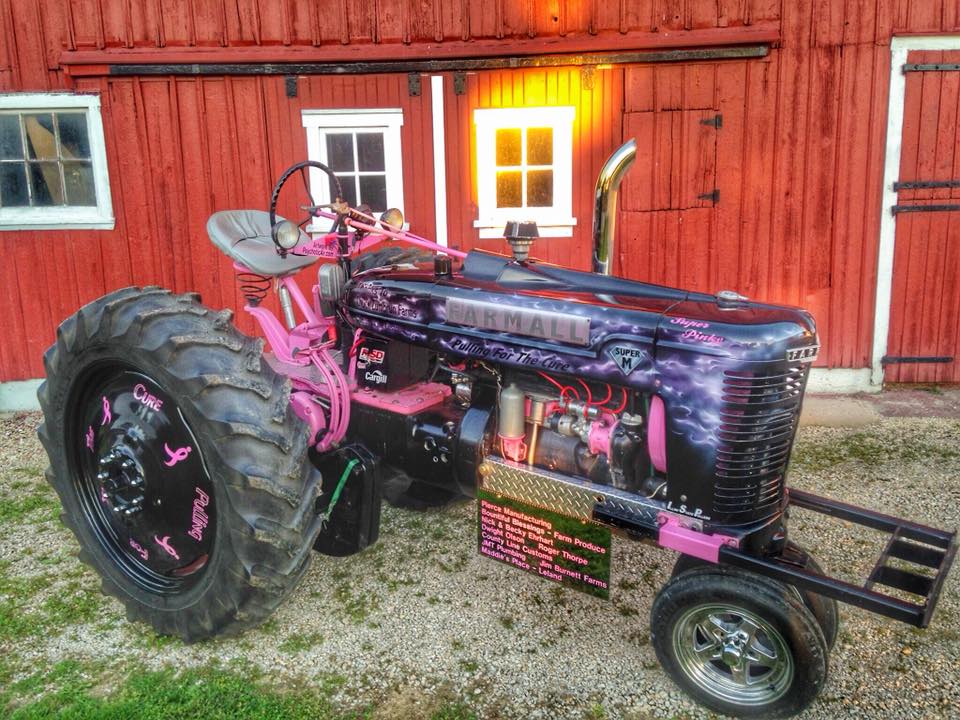 … Randy still has "Zumbrun Farms" on it. If you zoom that picture you can see that on the left edge of the hood.
And to me, that's what farming is. You take what the old fellas have done, you pour your heart and soul into making it better, taking it further than those old fellas could ever imagine, and you always honor them.
Well done, Randy, well done.
1. I come by my love of numbers and "doing the math" honestly.
2. And this is why you should never post anything on the Internet you don't want someone to post for everyone to see years later. I didn't save this post, I just went and searched for it today and found it in moments.