I ran the HUFF today at Chain O' Lakes. It's a 50K trail run with an 11.3 mile "fun run." I'm not in 50K shape. I'm not really in 11 mile shape either. I hadn't done much more than 6 miles in a training run for several months. But one day after a pleasant training run I signed up for the fun run in a fit of optimism.
Today was a beautiful day for a run on the trails. Just above freezing at the start and the trails were only muddy in spots. At 6 miles I was feeling great, fine and strong and thinking my optimism had been justified.
Ah, hubris! By mile 8 the wheels had come off. My right knee felt like it was going to buckle on every stride. The range of motion in my right hip was down to almost nothing. I waddled through miles 8 and 9 alternately feeling sorry for myself and cussing my stupid self for signing up for a race I knew wasn't in shape for.
At the HUFF around mile 10 you come out of the woods at the west end of Sand Lake and you can see the beach house where the finish line is set up. The end was literally in sight! My spirits and my legs perked up.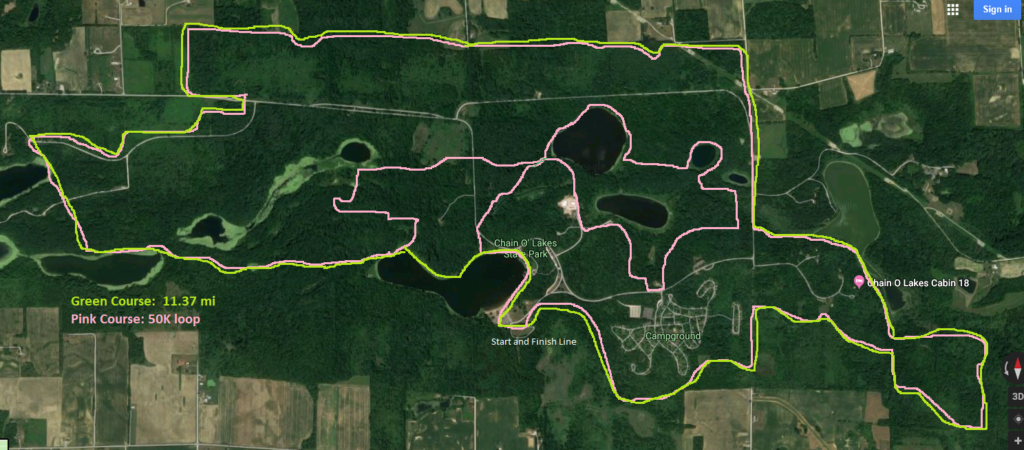 I came around the west edge of Sand Lake running faster than I had all day and remembered that I'd run that same trail when I was 15 years old and working as a lifeguard at Sand Lake. 47 years ago.
I wondered what 15 year old me would've thought if I'd known I'd be running this same trail 47 years later? What would 15 year old me want 62 year old me to know? What does 62 year old me want my 15 year old doppelgänger to know?
I thought about these things as I went through the last mile, feeling strong, feeling optimistic, feeling good again, and I didn't come up with any answers for current or 47 years ago me.
I'm just happy to be feeling good again.