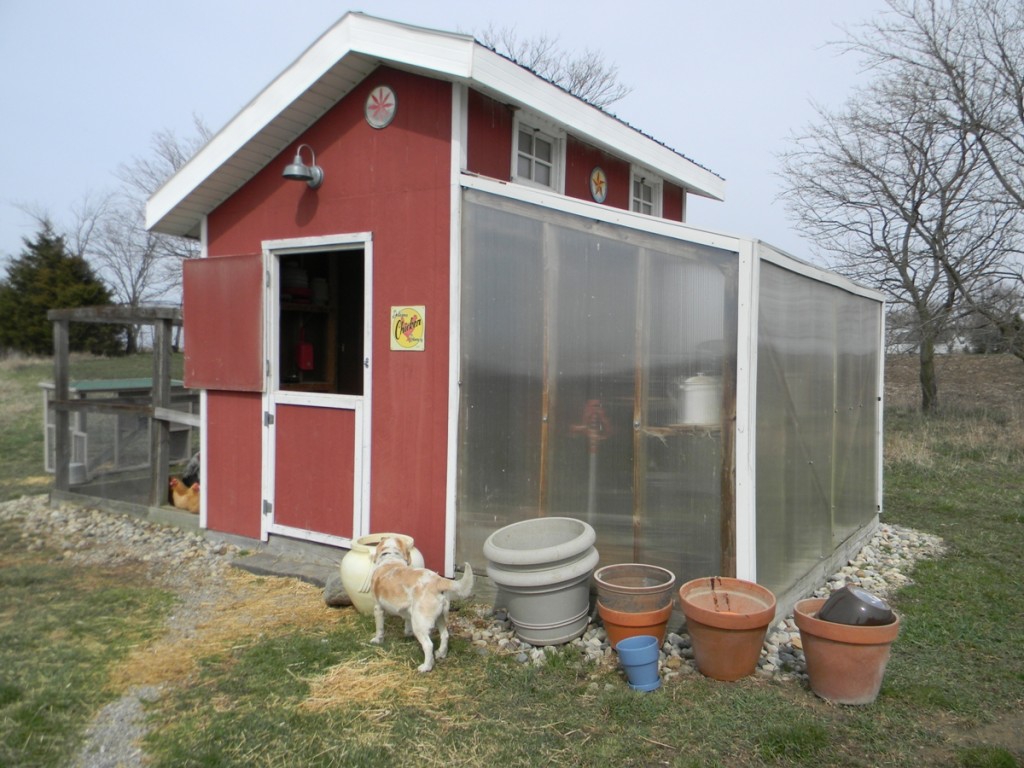 The coop is 12 feet (3.6 meters) along the greenhouse wall and 14 feet (4.2 meters) in the other dimension. The panels I got for the greenhouse came in 6 foot widths, so overall the greenhouse is 6 feet deep and 12 feet wide.
Having a double door into the coop is really nice. It lets you get ventilation on nice days without having to worry about predators wandering in.
The foundation is posts sunk about 1 meter into the ground. The floor is framed about 6 or 8 inches above the ground.
The front wall of the greenhouse. Facing south of course to get the sun. You can see the framing members through the wall. They're two feet apart. You definitely want to use treated wood, or wood like cedar that will stand up to moisture.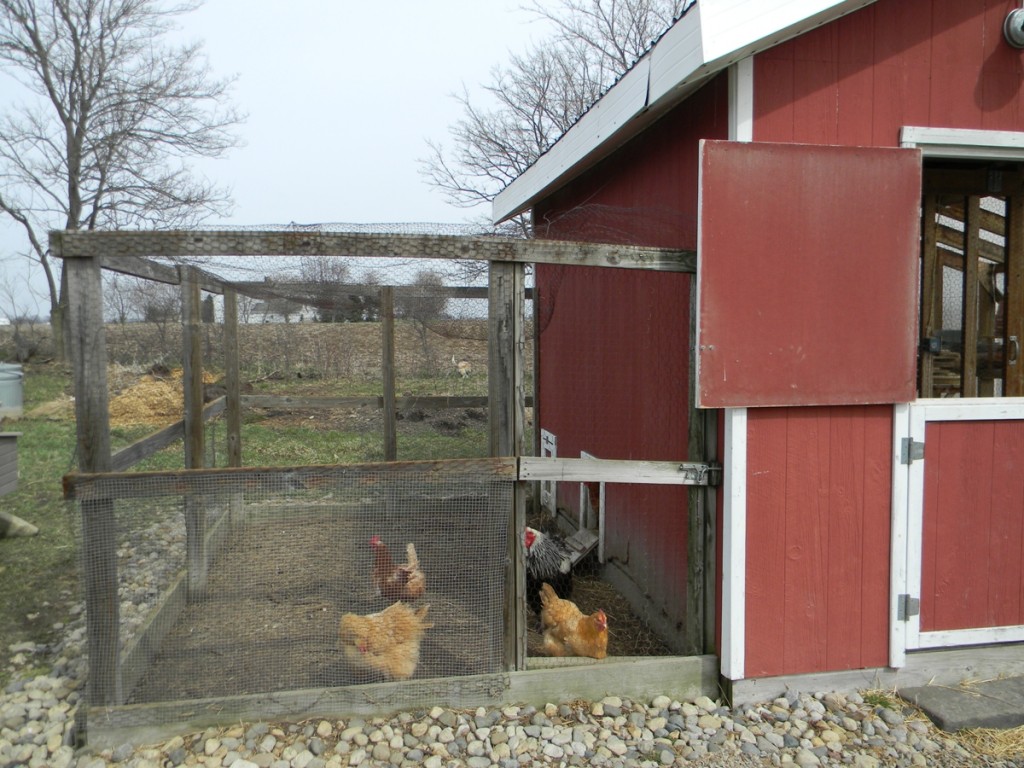 The outdoor pen. It gives the chickens some outdoor space and fresh air, but keeps the predators away. We'd like to let them run free when we're home, but they're destructive to our gardens.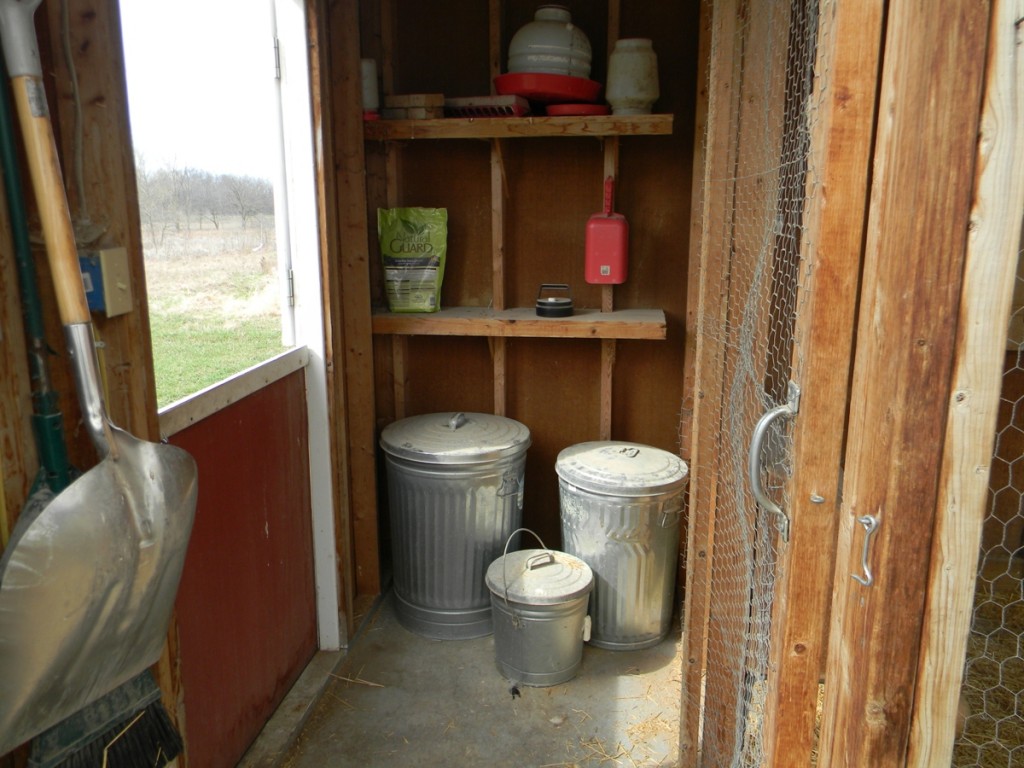 Feed storage and shelves on the inside. Nice to have all this right there in the coop.
The perch is about 8 feet long. 12-14 adult chickens fit on one level. The chickens only want to sit on the top perch. They never use the lower one.
This little gadget will extend and open the vent on the top of the greenhouse when the temperature rises. You really need something like this unless you're at home all the time to manually open and close the vents. The temperature will rise dramatically inside the coop if you don't open the greenhouse on a sunny day.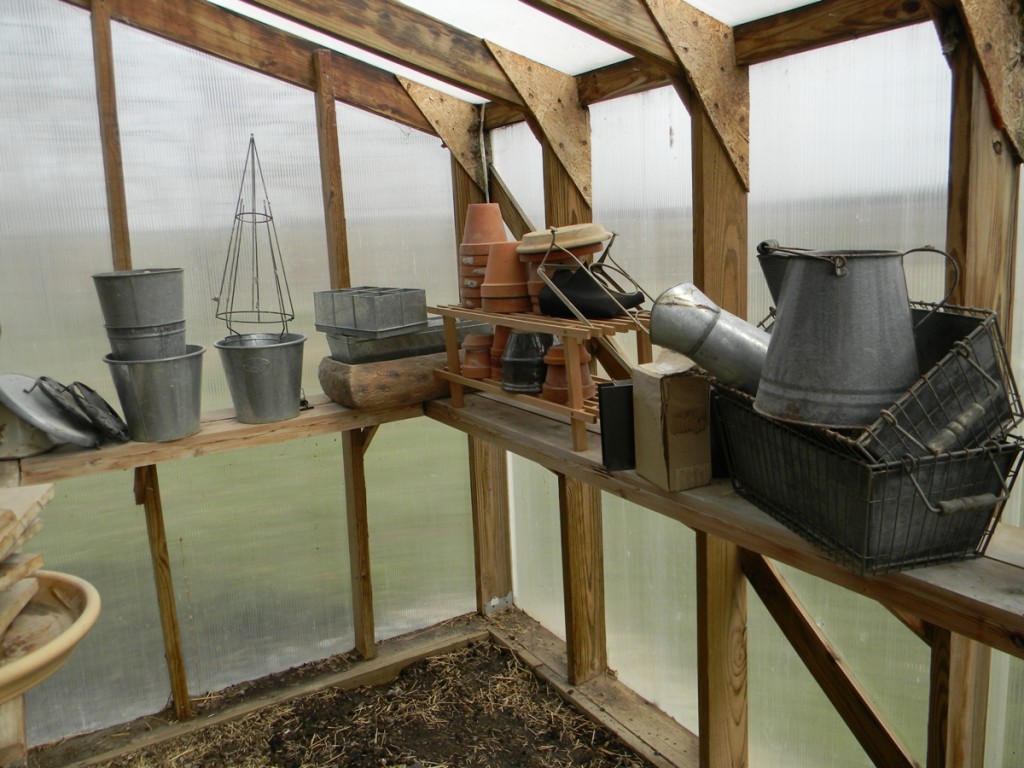 A closeup of the framing in the greenhouse. I made the gussets for the frame out of indoor-grade plywood. That was a mistake. They're falling apart in the heat and moisture and I'll have to redo them someday.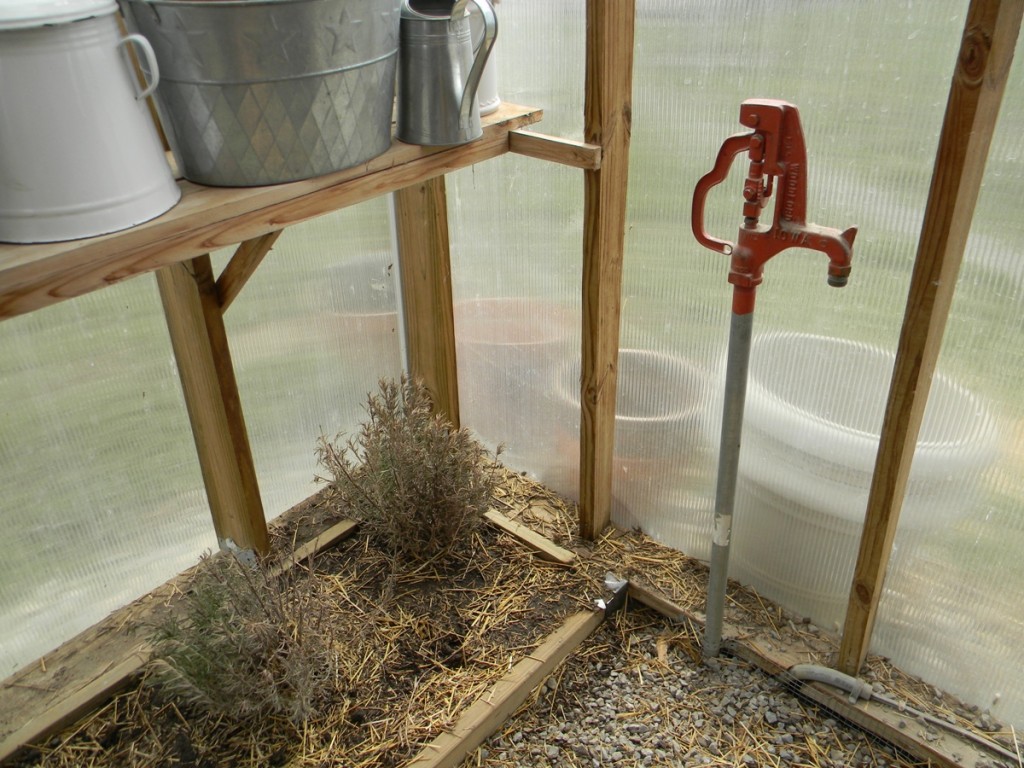 It's very handy to have water for the chickens and plants right in the building.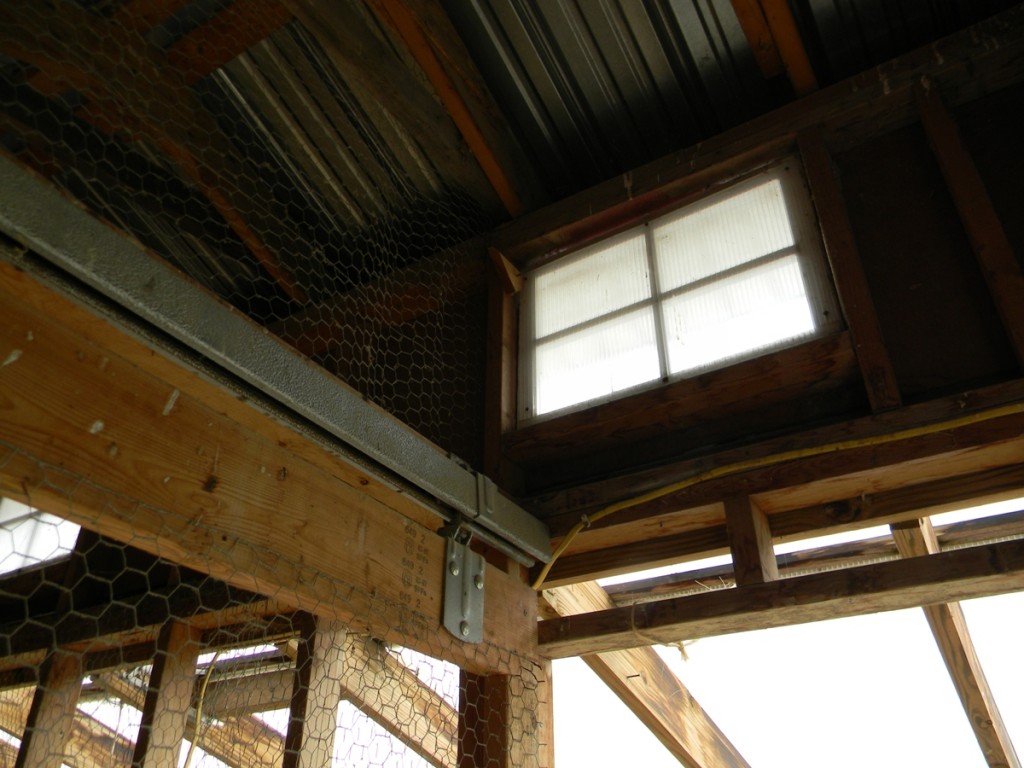 I wish I'd made some way to open the upper windows easily. They're too high to reach. I'd like to put automatic openers on them someday to open up when it gets hot.
The greenhouse and coop will warm up 20 degrees or more above outside temperature on a sunny day. But at night it will cool down to about the same as outdoors. To make effective use of the sun I'd need to add more insulation to the building, and add some sort of passive solar collector.